Atlas
Sports Injury Clinics
Solihull - Tamworth - Atherstone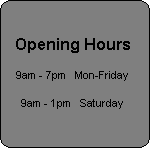 Telephone 0121 709 5222
Meet The Staff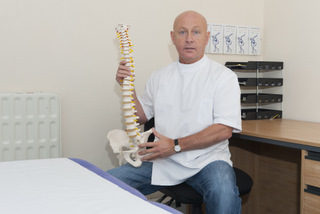 Solihull Sports Injury Clinic Staff Profiles

John Williams - Sports Physiotherapist, Osteopath and Clinic Director

John has many years experience treating and lecturing on the subject of sports injuries and sports therapy.

John is the founder of the Atlas Pain Relief Centre's and Solihull Sports Injury Clinic.

Treating the likes of Peter Shilton, Ian Taylor, David Busst, Des Walker, Frankie Gavin, Tommy Langford Paddy Doyle, Nathan Woodward and Meghan Beesley and many Golf Pro's John is well respected in the field of Sports Injuries.
Mr Amir Salama Consultant at Solihull Parkway Hospital, Solihull Hospital, Good Hope and Little Aston Hospitals.

Mr Salama is a highly regarded consultant and surgeon who specialises in sports injuries of the shoulder knee, elbow and wrist.

Mr Salama supports clinics at the Atlas Pain Relief Centre in Tamworth and Solihull
Mr Amir Salama
John Williams
Peter Taylor
Peter Taylor - Sports Physiotherapist, Sports Podiatrist and Sports Therapist.

Peter fits prescription orthotics, heads our Running Injury Clinic and provides physiotherapy treatments for back pain and sports injuries

Running injuries are a speciality and gait analysis and biomechanical evaluations are carried out by Peter at the Solihull and Tamworth Clinics